INTRODUCING REVIVAL STREET MUSIC
Revival Street Music is a worship ministry that exists to create catalytic moments of worship that change lives as people experience God and walk in His purpose for their lives
What We Do
Beyond leading worship events, creating albums, and concert ministry, Revival Street Music also partners with local churches and communities to host RSM youth day camps where middle and high school students learn how to play together as a band in a live worship context. The camps feature breakout group sessions for each instrument, including vocalists. Students can rotate through the breakout groups to learn principles of multiple roles in the band. The event will culminate in a live worship concert led by the breakout instructors, and students will participate in a live worship choir as a part of the band during a featured song selection. Families will be invited to attend the concert, and will be given an audio recording of their students' performance included with their registration. (Recordings will be delivered after they are mixed and mastered.)
Event Cost
Revival Street Music events are designed to be accessible to families, churches, and communities regardless of resources. Registration cost will vary by location depending on anticipated attendance. Registration funds are used to produce the recordings, produce videos (as budget allows), compensate teachers, cover ministry overhead costs, rental fees, and special projects including providing events for low-income communities and caring for the poor through partnership with local assistance ministries. 
Partner With Us
If you would like to partner with RSM as an organization, host an event, or donate to the vision of Revival Street Music, connect with us below using the form and we will do our best to help serve your community!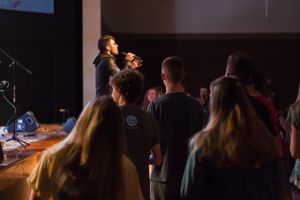 If you would like to book Taylor Hart or Revival Street Music for a worship event, camp, conference, team training, or youth event, use the form below or text our booking number and Taylor will personally respond to your inquiry! We look forward to partnering with you in ministry!